Don't Just Do Videos – Do Growth-Hack Videos in 2019 Like This Company Did
When it comes to B2B marketing campaigns, what's one of the most dreaded outcomes for every marketer? Getting ignored, right?
It's not a nice feeling for any marketer. Earlier, the success of any marketing campaign used to be dependent on TV advertising and putting the dollar behind the prime-time show. But with social media on the scene, TV has been witnessing a continuous decline in its advertising revenue. And the way things are going today, we can expect this trend to continue. No wonder advertisers are taking their dollar to the social media platforms today.
Among all the content or rather marketing content found on social media today, the most prominent are videos. As Forbes put it, video marketing is the new king of content. Today, most blogging activities mean using videos instead of text-heavy articles.
So what's working in video in 2019?
Today, everyone is talking about videos and how good they are for social media campaigns. But very few realize that videos, especially those produced with social media in mind will never get good engagement if they are not interesting and relevant for the most number of users. That's where just videos AND videos with storytelling create different results on social media.
In this post, we are going to discuss how one of the largest insurance companies in the world, HUB International, took a shift in its video content strategy and became a growth-hacker in the truest sense, by creating a mix of educational and entertaining videos that got outstanding engagement on social media.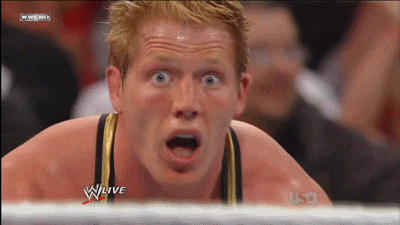 Their strategy proved so successful that they were also able to generate a good number of leads using videos on social media.
But before we break down how they were able to achieve this success, let's give you a complete overview of the process. We'll try to make it easier for you to understand the hidden challenges and effectively plan a strategy to be the next level growth-hacker in marketing.
Videos, videos… everywhere!
This new insight preferring videos as the ultimate marketing tool came with its own set of challenges. Every marketer, trying to be a growth-hacker, started using videos, all kind of videos to flood social media pages. Even B2B companies were not to be left behind. Now videos were everywhere. And today you can find all kinds of videos on social media.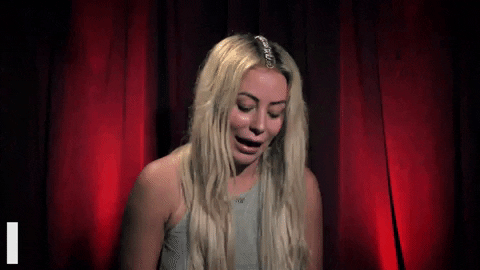 However, even this new promised tool–VIDEOS–could not give the desired result of engagement to a B2B growth-hack marketer. Even video campaigns were not effective in engaging large audiences on social media. That was one problem, which they hoped would be finally solved by using videos on social media.
Today, most of the B2B marketers struggle with this same problem. They want to engage audiences on social media, have videos, but because they do not get the desired result with their social media video campaigns, marketers start questioning the efficacy of videos on social media.
But if you look closely at the video content produced and shared by a B2B marketer on social media, you will find a majority of that content falls under the "demand generation" category. Product explainers, process overviews, and demo videos – these are something that might not resonate well with the large audience on social media. Being sales oriented, these videos usually do not drive much engagement, unless there's a viral component present.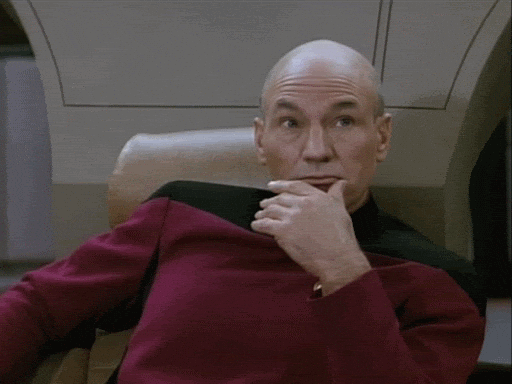 Something about customers
Today, customers are an empowered lot and spoilt for choice. And they're enjoying the freedom from forced advertising on TVs, shoved down their throat. No wonder television's share of total ad spend is declining continually and is expected to continue doing so. Businesses have shifted gear from traditional marketing to a digital one now.
But someone's loss is someone's gain. If TV has lost its viewership, personal devices are seeing higher engagement continuously from audiences for social media consumption. And that's where advertisers are taking their money too. A huge chunk of that money is devoted to social media campaigns.
Of all the information on the internet today, social media influences a lot on how or where we spend our dollars. Although customers get more precise information from the websites and landing pages of the businesses, information received from social media still shapes our opinion fast.
Now, this is not a recent phenomenon. Researchers, ranging from bloggers to Harvard professors to billion dollar worth consulting firms, have all produced reams of data, already acknowledging and highlighting the importance of social media in our lives.
Today, there's no shortage of information on the internet for any given subject. Although it has empowered customers, it has also created additional challenges for marketers. With a huge clutter of information on social media, today it is not easy to get noticed by your customers.
If you spent time on social media and were overwhelmed by the amount of information, just imagine how difficult it will be for your customers. And how quickly they can miss all the information shared by you on social media if they are not already aware of your content offerings and trust your brand as a reliable source of information.
New-age growth hacking – goal oriented and audience-tailored videos
Even if you have some great content to promote your business, that is no guarantee for it to be taken seriously. Because first, you need to earn trust and reputation. Next, your audience should regularly engage with your content. And that takes a lot of time in this digital age where everyone is running short of time. There's so much of content everywhere that we tend to prioritize how much time we are willing to spend on which content. That's why it is safer to say here that time can be regarded as one valuable currency in this digital age.
But with new age video technology and audience bifurcation, there is a new hope. There's a form of content that is catching up quite fast on social media and enabling brands to capture attention and becoming a faster mode to earn trust. Goal oriented and audience-tailored videos. The best part about audience-tailored videos is that using highly specialized content in your videos bifurcated on the achievement of end-goals, you can position your messages and target both the left and right brain of your customers.
Ideally, any content should appeal to your prospective customers on two different levels. On one level, your message should be able to satiate the logical or analytical part, the one that deals with facts and figures, numbers, etc.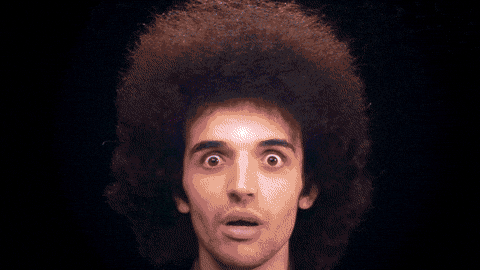 And most of the content on social media ticks the checkbox on this level. But the sad truth is that messages that only target the left brain and skip the visual and emotional part of the brain will be quickly forgotten. Moreover, decision making is mostly done by the right brain, based on "gut feeling" or "hunches" but when it comes to justifying our decision, we try to explain using numbers and logic. Several pieces of research supplement this fact.
And that's where the quality of your content comes into play. Whether you have crafted your video content to appeal to the right brain of your customers can be the single most crucial factor which will decide if your video and its messages will be remembered or not. That's why you will see everyone talking about "the story" these days. But how many brands are successfully able to tell a story using videos, that's another thing.
Or should we say, whether your story is good enough to get you more than a million views, that's the question? A real one. Otherwise, anyone can, and everyone is already making videos today. But not every marketer can become a growth-hacker using videos on social media.
Videos + storytelling = content that ROCKS! (and generates leads too)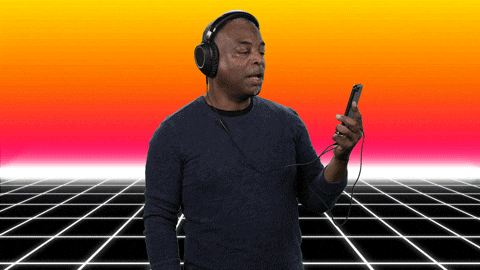 What we have witnessed recently is that companies that experimented with their social media content and put their customer first in their content strategies got better results than those companies that blindly created content for marketing purposes.
Today, customers are smart, and they want to be able to make their own choices. They prefer to be able to buy instead of being sold. That's why videos which are created without a specific strategy of engagement on social media will not work. Demand generating content like product videos, explainer videos, testimonials, or case studies can never be used successfully to drive engagement. Companies need a clearly defined goal for their videos.
But what is empathy?
When you put yourself in the shoes of your customers and then decide what you should say, that's called empathy. It also means, adding some kind of value for your customers through your communication instead of just screaming "Buy me" from the best available slot on social media. And when you choose to be empathetic towards your customers, you will realize you can do this by offering content in 3 categories:
1. Offering educational content
2. Offering educational + entertaining content
3. Offering entertaining content
The secret sauce
When you choose any one of the three options, you decide to add some value to your customers' social media experience. But when you mix education and entertainment together, that combination gets you the best result – the secret sauce. It adds value and is relevant to your audience in the shortest amount of time. And this approach also gives the best ROI on your marketing.
Generally speaking, B2B marketing on social media has mostly been focussed around using more of demand or sales generation content like product explainers, demos, testimonials, etc. But this kind of content was never useful to a regular social media user, who mostly logs on to these platforms for personal reasons. That's how companies decided to experiment with entertaining content formats to pique users' interest levels. Once they had users' attention, they offered more valuable and relevant content which would be useful for their audience. Videos designed around this formula gave better results on engagement and also generated leads for a B2B marketer.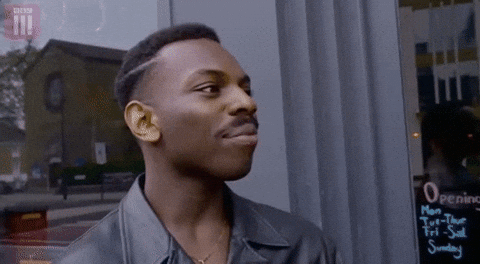 For a B2B marketer, trying to get the best ROI from social media and be a gen-next growth hacker, brand awareness videos with an educational and entertainment mix are going to deliver bigger ROI than product or explainer videos. And that's what our case study explains here – how Hub International experienced better success on social media using their awareness videos and generated quality leads. Something that only a growth-hack marketer can accomplish. Read on…
Proof of the pudding is in the eating (or CASE STUDY of a growth hacker)
Now, first of all, thank you so much for reading through. It was essential to establish all the facts before dissecting this case study. And now, here's our case study-
Brand in focus – HUB International  
Our client, Hub International is the world's sixth largest insurance broker, and they deal in property, casualty, risk management, life and health, employee benefits, investment, and wealth management products and services across North America.
Now we all know how hard it is to sell insurance and Hub knew it better. Education was the key strategy adopted by Hub to reach out to their potential customers and also to establish themselves as the thought leaders in their industry. They also wanted to expand their reach on social media to target a broad set of personas.
Mission impossible
Now, Insurance is something which most of us postpone a lot before buying. Hub's potential customer base was no different. Most people, including small businesses, are often unaware of the type of insurance product they should choose or why they would need it. To make the matter more complicated, educational content created by Hub was often full of text, and nobody was quite keen to get into the reading zone to get all the knowledge provided by them.
When HUB met Gandalf
When Hub first approached us, we advised them to create the awareness category of content for their social media, and educate their viewers as a guide on various solutions they can adopt against real-world challenges related to their industry. As a strategy, we also decided to make one video every month using the topics from their blog. Hub's monthly blog was used to talk about prominent high profile cases that related directly to their work. For instance, a blog was written on the data breach incident faced by Uber. They also wrote about Starbucks, Facebook, and other big names and cases. Every video thus created was used to complement the blog.
The happily-ever-after  
Our strategy to capitalize on the organic searches spurred on by the high profile names and the recency of the events worked. Our 60-second videos, which we created around those topics gave viewers a quick run through the blog post. Later these videos were also deployed on their website along with the blog and also on all social media with minimum promotional spend.
HUB was able to engage and educate existing and new audiences about their capabilities. People started responding better to the modern use of content by an insurance broker. The videos that were deployed on social media led to a significant increase in clicks and impressions. And after amassing more than a million views across social media platforms, they were quite successful in generating a huge number of quality leads as well.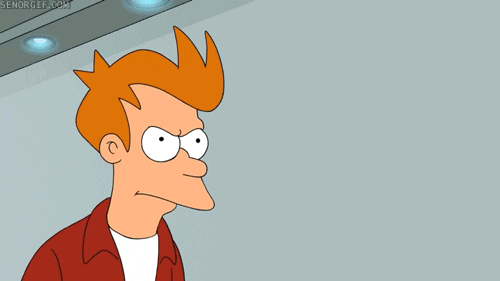 Where do we go from here in 2019?
If you're a B2B marketer trying to get maximum ROI for your dollar from social media video campaigns, you need to start building your video content library. One that adds value to your audience by educating them and also captivates their attention using the storytelling approach. The best format of videos for B2B here can be animated videos. The format of animation itself adds the fun element in any form of videos. Also, this approach works like a charm for audiences on social media, who are already experiencing fatigue with loads of information trying to hijack their timeline.
Presented with simple and minimalistic animation, sharing knowledge in an interesting way, animations are the best bet for video content, especially in the case of the B2B segment. To help you be a growth hacker which you always wanted to be and achieve success on social media, we have a customized video marketing plan for you. Whether you need just 3 videos in a quarter for a short campaign to test the waters or you want to go full-fledged with one video every month for a year, to get the maximum benefit, we have you covered.
Click below to know our plans and be the next growth hacker.