Video Marketing Strategy for Linkedin
As a B2B marketer, I have realised with decreasing attention spans it is becoming harder to engage your target audience. We all know by now video as a content drives maximum engagement if done right, and as per the recent study from Vidyard 90% of marketers feel video content is becoming more important. Also, 93% reported some kind of in-house video production capability but over 46% marketers stated that the biggest challenge is in finding the quality environment to run their video campaigns. This is were Linkedin comes in as an all-in B2B video platform with over 500 million people worldwide connected and informed, striving to advance their careers, and work smarter. Together they comprise the largest global community of business professionals. 

Importance of B2B Video in terms of Content Marketing
So we made this animated infographic video to reinstate the reasons why videos work, also I have researched some more data points below for you to consider video as part of your content marketing strategies.
80% of the consumer internet traffic by 2020 will be online videos. In support of that statement, Facebook declared in next 5 years they are going to be all video platform.
90% of the consumers who are buying online feel product videos found on landing pages, Amazon, Youtube etc. are helpful in buying process.
Videos give you 1200% more shares than text and images combined, I have personally seen video Ad doing 2x engagement over image ad in the Linkedin remarketing campaign (see the images below 1st is video ad and 2nd is the image).
Video is 52 times more likely to appear on the 1st page of Google than a text article and video on a landing page can increase the conversion rates by 80% which is massive when it comes to our spending on PPC campaigns (being a small company we have been spending around $10,000 on just Google Adwords).
Companies that use videos grow their revenues 49% faster, and it's quite obvious as videos make your customer lifecycle more efficient.
A whopping 83% of the top decision makers agreed that they are watching more videos online than last year and 54% said they are sharing videos with their colleagues on weekly basis.

Strategy for LinkedIn Video Ads
We all know by now video ads on Linkedin is a golden opportunity to engage the top decision makers and obviously Linkedin native video is being aggressively promoted. When Linkedin started initially with videos it only allowed Youtube videos but now I am seeing a trend of post with Linkedin native video getting more engagement. If you are planning for a video campaign here are the 3 things to drive maximum ROI:
Define Your Objective:


You can use Linkedin video to drive brand awareness, consideration or demand generation. It's important to define your customer personas and objective before you start planning the campaign. As the name suggests brand awareness campaigns are focussed on telling people about your brand. There are 3 key metrics to look for when doing video brand awareness campaign on Linkedin namely impressions, views and view rate. As you can see in the image below different stats shown in terms of video performance data:
Once you've created your Video Ad and it has started to serve, you'll be able to view and download your video performance data (source).
To access and download your video performance data:
Sign in to 

Campaign Manager

.

Click account name for the account that contains your video ad campaign.

Scroll down to the Campaigns table and click the campaign that contains your Video Ad.

Scroll down to the Ads table and click the Video tab to see performance metrics for each of your creatives.
To download your Video Ad performance data:
Click the Export button in the top right next to the search field of the campaign detail page.

Select Ad performance from the dropdown.

Select the timeframe for your report and click Download.

Your video ad performance data will be exported into a CSV file.
Impression: One second of video play with 50% of ad unit in view
Views: At least two continuous seconds of playback while the video is at least 50% on screen, or a click on the CTA, whichever comes first
View Rate: I could not find relevant explanation for this metric but as per my understanding it is views against the impressions percentage.
Brand Awareness: I have segregated awareness content in 2 categories namely educational videos and snacks or entertainment videos. At this stage your target audience is not actively looking for your services. So you try to engage them through educational videos where you basically pick up topics of interest for your buyer personas and educate them, here is a video that was released by our client Hub International as soon as Uber accepted that it covered up a data breach.  

Here is an example by Hubspot educating target audience on GDPR: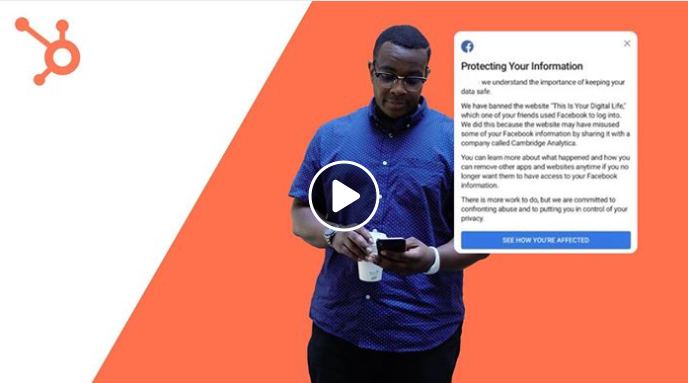 Here is a video example of snacks video by Hubspot about "5 Things Dogs Can Teach Us About Customer Service"

Here is a video example of snacks video by Hubspot about "Managing your remote workers":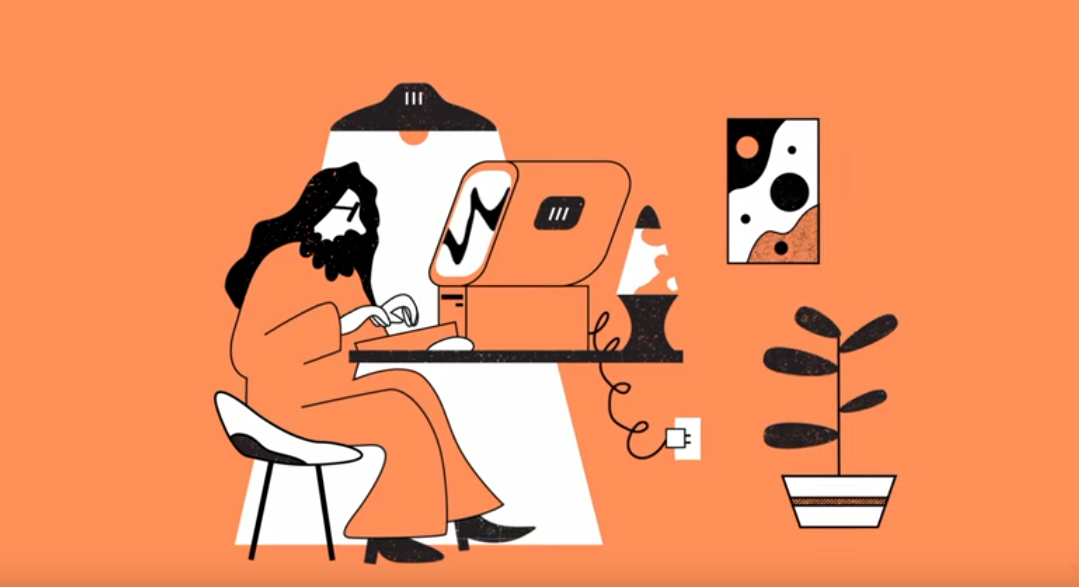 Brand Consideration: At consideration stage your prospective customers are looking for solutions to their problems associated with your business, so this is the time to establish yourself as a leader of your industry. You can create educational video series, webinar videos, expert interview videos or video blog teasers to drive traffic to your blog. The key metrics of success for consideration videos is view rates, completion rates, clicks or full-screen plays.
Here is an educational video series by Vidyard called Chalk Talks:
Here is an animated video by Hubspot on lead scoring to increase the conversion rates:
Demand Generation: At this stage our job is to tell our prospective customers why our products or services are the best. You can create explainer videos, brand videos, product demo videos, case study or testimonial videos etc. at this stage. The key metrics of success at this stage is leads, conversion rates and cost per conversion. Here is an explainer video by Hubspot for their product Service Hub launch:

Here is a video from case study series by Epicor:
Here is an example of brand story from happiness planner:
Plan Your Video Content – So once you have defined your video campaign objective, design your content accordingly. Keep it concise, visually compelling and use storytelling as a medium to communicate with your audience. We have discussed in the last section on what kind of video content you can plan as per your customer life cycle. Here are some best practices you should follow while creating videos:
Hook your audience in first 10 seconds, viewers attention tends to drop after that point.

Narrow cast your video content, that is keep it very specific to your target audience and topic for maximum engagement and results.

Define your unique visual style as your branding guidelines to stand out from your competitors.

Maintain your audience's attention by minimising cut shorts and focusing on smooth transitions to keep the engagement on.

Think like a silent director and add subtitles, as most of the social media audience keeps the volume off.

Have clear call for action at end of the video to drive maximum results

Keep length of the video shorter, a study by LinkedIn found that videos under 30 seconds reported a 200% lift in view completion rates. Test longer videos for demand generation. The same study found that longer form content drove as many clicks and views as shorter videos because they help tell a more complex product or brand story.

Refer to Linkedin video ad specs given in the image below: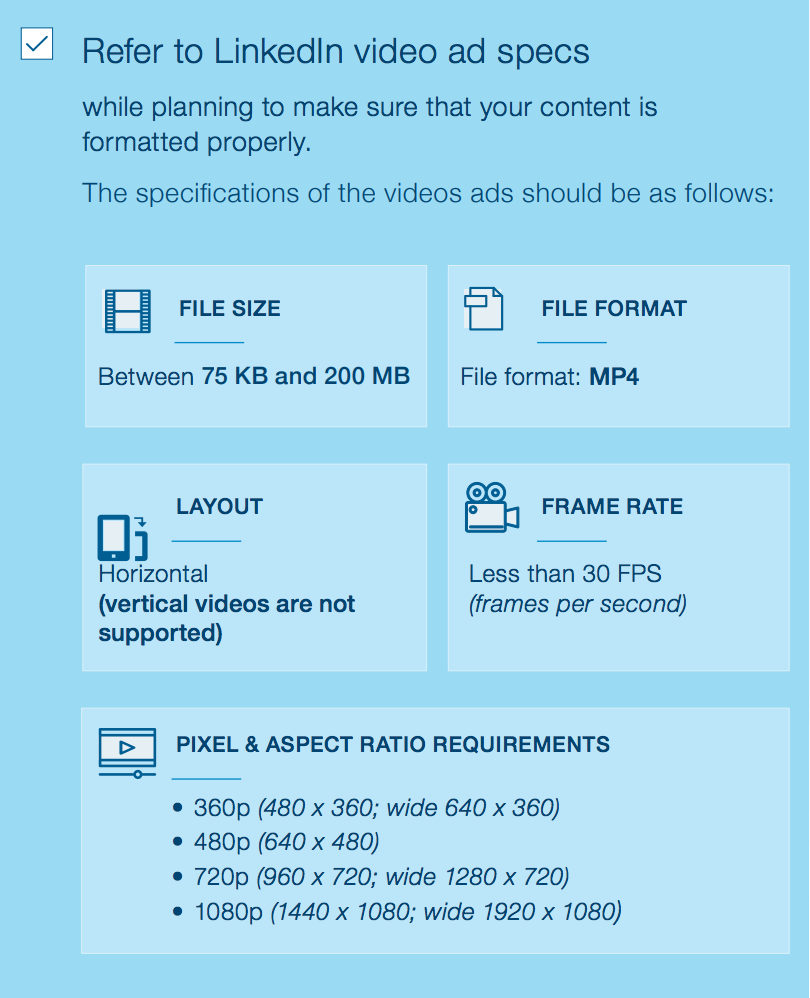 How to create your video ad campaign?
So once you login to your Linkedin account, you can click on work button placed on the header and select advertise option.
Click on Create ad option:
Select your account from the campaign manager:
Click on create campaign and select sponsored content option:
Enter your campaign details and click on next:
Select the campaign objective and click on next:
Now you can either select the existing sponsored content or upload your own video content with ad details:
After you have selected your content you will be asked to define your target audience, either you can remarket to you existing visitors or create new audience based on your customer personas by selecting various filters given by Linkedin as shown below:
Last step is to select the bid type, set the daily budget, specify your bid amount and launch the campaign.
Follow the best practices for SPONSORED CONTENT:
Video ads are just one form of Sponsored Content on LinkedIn, please make the most of your campaigns with tips below for creating effective ads.
Describe about your video content using ad headline and text. This will help your target audience understand your context of the content.

Please use clear call to action (CTA) like get started, download now, learn more etc. so your audience has clarity on the next steps.

Be specific with ad targeting, not too specific that you narrow down your audience. You can use location, and other 2 specific criteria to start and keep optimising as per the results.
How to measure the success of your Linkedin video campaign?
There is no single formula for success in marketing, every brand has a different recipe. We need to A/B test the same content with different lengths as a start. It always recommended to test your content organically first and then boost the post which is performing in comparison to other posts. Here are some ideas for different lengths:
Short (5-15 sec): Try looped videos similar to animated gifs or "cliffhanger" videos that encourage your audience to learn more.

Medium (~30 sec): Establish your point in the first 5 seconds, then drive it home. Strong examples include quick product overviews or "talking head" interviews.

Long (1 min+): Tell a richer story that makes an emotional connection or impart knowledge (i.e. snippets from a recent webinar). Customer case studies do especially well on Linkedin.
A/B test the introductory text: Try calling out your audience or removing the introductory text altogether.
A/B test different content:
Social proof: Try different customer testimonials to learn which resonate most with your audience.
Landing experience: If you're collecting leads, test different landing pages to learn which web page drives higher conversions.
To measure success, use demographic reporting to understand which audience segments have the highest video view rates. Optimize your campaigns and tailor your content to address audiences that are resonating with your content.
Linkedin provides demographic dimensions for the following targeting facets: Company Industry • Job Function • Job Title • Job Seniority • Company Size • Location • Country • Company
MEASURE SUCCESS based on your objective: After choosing your objective, you'll understand how to analyze the results of your video ad campaigns.
Metrics that align to common video ad goals:
BRAND AWARENESS

IMPRESSIONS: 

The number of times people saw your ad.

VIEWS: 

At least two continuous seconds of playback while the video is at least 50% on screen, or a click on the CTA, whichever comes first.

VIEW RATES: It is the percentage of views against impressions.
BRAND CONSIDERATION:

VIEW RATES: It is the percentage of views against impressions

COMPLETION RATES BY QUARTILE: 

 The number of times your video was watched at 25% of its length divided by the total number of views.

CLICKS: 

The number of clicks on your ad. This includes clicks on the ad content and your company name and logo, but excludes some social actions such as likes, comments, and shares.

FULL-SCREEN PLAYS: 

Total number of clicks to view video in full screen.
DEMAND GENERATION

CONVERSION RATES: 

The percentage of clicks that led to a conversion (conversions divided by clicks).

LEADS: 

The total number of times people took a desired action after clicking on or seeing your ad.

COST PER CONVERSION: 

The average amount you spent on each conversion (total spent divided by conversions).
Video Ad Success Stories
GE – Brand Awareness
GE highlights brand innovation and company culture in a video series focused on the personal stories of its employees.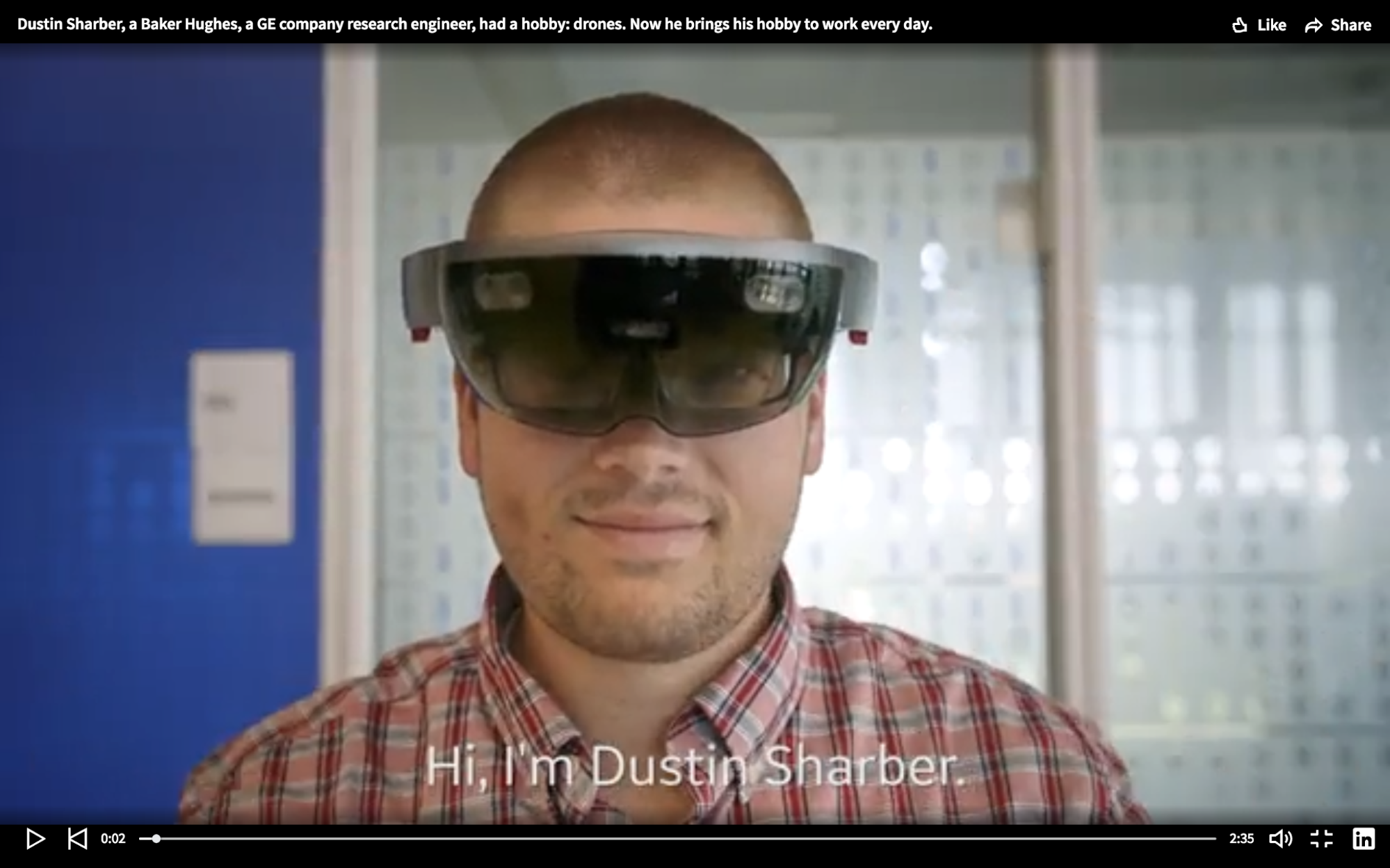 WP Engine – Demand Generation
WP Engine demonstrates the strength of their digital experience platform by featuring their homepage built with their own tools.
"Video stands out because it doesn't tell, but it shows. On a platform where there's more business content, the video stands out more, especially on LinkedIn."
Renske Siersema
Social Media Manager
KLM Royal Dutch Airlines
"Video content is crucial for our brand, and these changes allow LinkedIn's professional community to more easily derive value from the content we are producing."
Kaydee Bridges
Vice President, Digital & Social Media Strategy
Goldman Sachs
Recap & Conclusion
Video has become integral part of B2B content marketing strategy.

Linkedin is the most suitable environment for B2B video marketing.

There are 3 key steps to your any video marketing campaign namely define your campaign objective (brand awareness, brand consideration or demand generation), plan your content according to your objective and measure your performance based on your objective to further optimize the ROI from your campaign.

There is no single recipe of success for brands, so always A/B test your content and length to determine what is working and what is not. Always start with organic posting and boost the posts which are performing well with paid campaigns.

At last we looked at how various brands like GE & Goldman Sachs are using Linkedin video ads to deliver more value to their customers and how it is helping them to stand out.